Casualty Investigation Course
To provide useful insight to all those involved in the implementation of the Management System for all day to day operational aspects with respect to the subject
Regulatory Reference: Casualty Investigation Code, EU Directive 2008/52/EC, ISM 9, TMSA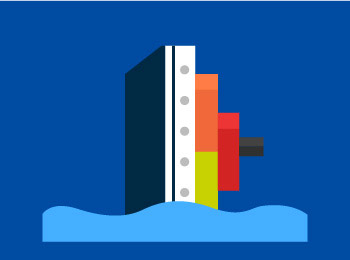 250€
SCHEDULED SEMINARS Days: 1



INHOUSE /
ONBOARD TRAINING
Course Objectives
To provide useful insight to all those involved in the implementation of the Management System for all day to day operational aspects with respect to the subject.
Regulatory Reference
Who Should Attend
All those wishing to act the Role of DPA along with all office Personnel involved in ISM implementation.
Training Methods
Course provided by a mixture of lecture, case studies, exercises and final exam.
Certification
A Certificate of Training is provided to participants on successful completion of course exam.
Course Elements
Regulatory & Flag State Developments
Investigation definitions, policies, practices & key steps
Gathering & Analysis of Physical & Documentary Evidence
Interviewing tips & analysis
Root Cause Analysis & Documentation
IMO Human Element requirements
EU Directive 2008/52/EC on mediation
Case study on a real life casualty (investigation analysis, follow up & handling of the case)
Report development and writing
Related Courses & Solutions
---

250€
SCHEDULED SEMINARS Days: 1



INHOUSE /
ONBOARD TRAINING