Personal Survival Techniques Course
To give all persons intending to go to sea the essential basic knowledge and experience of personal survival principles and techniques that can be applied to maximize their chances of survival in the event of a marine casualty. Based on IMO Model Courses 1.19
Regulatory Reference: IMO MSC.1/Circ.1185/Rev.1, LSA, SOLAS, STCW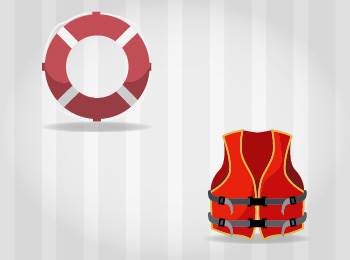 250€
SCHEDULED SEMINARS Days: 1



INHOUSE /
ONBOARD TRAINING
Course Objectives
To give all persons intending to go to sea the essential basic knowledge and experience of personal survival principles and techniques that can be applied to maximize their chances of survival in the event of a marine casualty.
Based on IMO Model Courses 1.19
Regulatory Reference
Who Should Attend
All seafarers
Training Methods
Course provided by a mixture of lecture, case studies, exercises and final exam.
Certification
A Certificate of Training is provided to participants on successful completion of course exam.
Course Elements
Types of life saving appliances normally carried on ships
The value of training and drills
The need to be ready for any emergency
Actions to be taken when called to survival craft stations
Action to be taken when required to abandon ship
Actions to be taken when in the water
Cold water survival
Actions to be taken when in the survival craft
The main dangers to survival
Helicopter Rescue
Related Courses & Solutions
---

250€
SCHEDULED SEMINARS Days: 1



INHOUSE /
ONBOARD TRAINING