Resilience Campaign Toolkit
Support service to provide guidance and preparation for planned vessels' Lay Up periods.
Regulatory Reference: Industry's Best Practices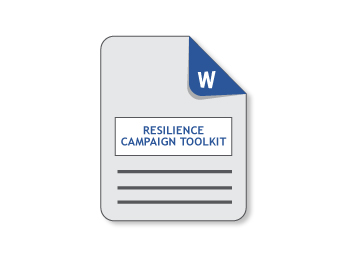 Regulatory Reference
Background
Shipping industry focuses more and more on human factor and how to approach the elements that affect decision making and generic performance. The concept of a resilient approach is the focus on system's efficient performance rather that system's failure. SQE MARINE developed a training toolkit in order to provide to shipping Companies an efficient way of training both ashore and on board personnel to relevant issues.
Indicative Contents
Trainer's Guide
8 Training Modules

Resilience (including Quiz and training feedback)
Change is a Part of Living
Looking at Situations in a Different Way
Take Care of Yourself
Take Decisive Action
Dealing with a Crisis
Maintaining a Hopeful Outlook
Making Connections

Resilience Self-Assessment Tool
Exercises in all Modules
Training Posters for guidance
Requirements
Trained Trainers to provide training
Benefits
Company will have a tool for provide training on Resilience related issues
The self-Assessment will map the level of resilience for each group
Both Office and on board personnel will have quick access to training tools.
We will Ensure
Full compliance with national and international regulations and common marine practice
Real life documentation addressed to senior officers and crew onboard
Full integration of any client specific requirements
Full support provided after development in line with our Document Support Policy
Request Info