Marine Environmental Awareness Course
To provide training for implementation with new environmental regulations and to provide high quality information on the marine environment to marine professionals. Course is based to IMO Model Course 1.38
Regulatory Reference: Clean Water Act, MARPOL, STCW Tables A-II/1 to II/5 A-III/1 to A-III/7 & A-VI/1-4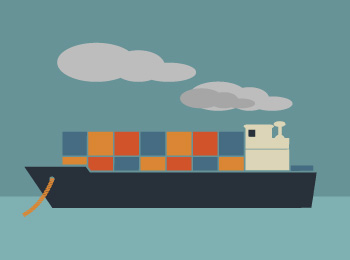 400€
SCHEDULED SEMINARS Days: 2



INHOUSE /
ONBOARD TRAINING
Course Objectives
To provide training for implementation with new environmental regulations and to provide high quality information on the marine environment to marine professionals. Course is based to IMO Model Course 1.38
Regulatory Reference
Who Should Attend
The course has been developed for and will be useful to international marine professionals, ship owners, shipping management staff (aboard the ship or onshore), ISM designated persons and maritime inspectors.
Training Methods
Course provided by a mixture of lecture, case studies, exercises and final exam.
Certification
A Certificate of Training is provided to participants on successful completion of course exam.
Course Elements
MARPOL

Implementation Status & Feeedback
Maritime Regulatory Framework

Review of Rules & Regulation, codes, guidelines & standards

Marine ecology
Ballast water

Air Emissions

Biofouling

Garbage handling on board
Related Courses & Solutions
---

400€
SCHEDULED SEMINARS Days: 2



INHOUSE /
ONBOARD TRAINING