Elementary First Aid Course
To give all seafarers the education and training for working relationships on board, health and hygiene, drugs and alcohol, shipboard management structure and responsibilities, emergencies and safe working practices, with enhanced coverage of communications, control of fatigue, teamwork and marine environmental awareness issues. Based on IMO Model Courses 1.21
Regulatory Reference: ILO MLC, ISM, MARPOL, SOLAS, STCW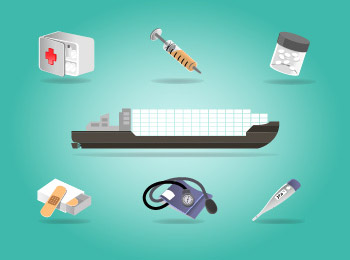 250€
SCHEDULED SEMINARS Days: 1



INHOUSE /
ONBOARD TRAINING
Course Objectives
To give all seafarers the education and training for working relationships on board, health and hygiene, drugs and alcohol, shipboard management structure and responsibilities, emergencies and safe working practices, with enhanced coverage of communications, control of fatigue, teamwork and marine environmental awareness issues.
Based on IMO Model Courses 1.21
Regulatory Reference
Who Should Attend
All seafarers
Training Methods
Course provided by a mixture of lecture, case studies, exercises and final exam.
Certification
A Certificate of Training is provided to participants on successful completion of course exam.
Course Elements
Background
Shipboard organisation/General shipboard terms
Comply with emergency procedures
Observe safe working practices
Understand and take necessary actions to control fatigue
Pollution prevention
Understand orders and communicate with others in relation to shipboard duties
Social responsibility
Related Courses & Solutions
---

250€
SCHEDULED SEMINARS Days: 1



INHOUSE /
ONBOARD TRAINING