Advanced Security Awareness for Crew Course
To provide information regarding maritime security and security issues when alongside, at anchor and at sea, as well as recognition of security threats. Additionally it aims to enchase the implementation of ISPS code in advanced level. Based on IMO Model course 3.26
Regulatory Reference: BMP-4, ISPS, SOLAS chapter XI, STCW with Manila amendments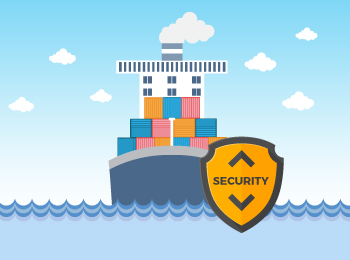 250€
SCHEDULED SEMINARS Days: 1



INHOUSE /
ONBOARD TRAINING
Course Objectives
To provide information regarding maritime security and security issues when alongside, at anchor and at sea, as well as recognition of security threats. Additionally it aims to enchase the implementation of ISPS code in advanced level.
Based on IMO Model course 3.26
Regulatory Reference
Who Should Attend
Seafarers of all ranks, with designated security duties in the Ship Security Plan.
Training Methods
Course provided by a mixture of lecture, case studies, exercises and final exam.
Certification
A Certificate of Training is provided to participants on successful completion of course exam.
Course Elements
ISPS code
Threats to the maritime transport industry
High risk areas
Maritime security definitions
Security roles and responsibilities
Company and Ship security requirements
Identification, Recognition, and Response to security threats
Security measures and procedures
Emergency preparedness, drills and exercises
Communication with third parties
Related Courses & Solutions
---

250€
SCHEDULED SEMINARS Days: 1



INHOUSE /
ONBOARD TRAINING