Fire Fighting and Fire Prevention Course
To give all seafarers the education and training in firefighting and fire prevention, particularly focusing on understanding the risk of fire onboard and how to minimize those risks, learning how to fight and extinguish fires as well as search for and recover casualties and learning how to wear firefighting equipment including personal breathing apparatus and safe use of fire extinguishers. Based on IMO Model Courses 1.20
Regulatory Reference: FSS Code, SOLAS, STCW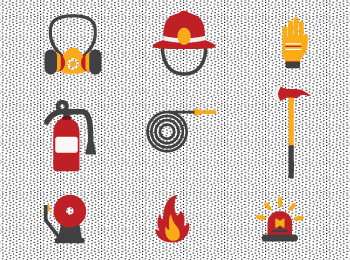 400€
SCHEDULED SEMINARS Days: 2



INHOUSE /
ONBOARD TRAINING
Course Objectives
To give all seafarers the education and training in firefighting and fire prevention, particularly focusing on understanding the risk of fire onboard and how to minimize those risks, learning how to fight and extinguish fires as well as search for and recover casualties and learning how to wear firefighting equipment including personal breathing apparatus and safe use of fire extinguishers.
Based on IMO Model Courses 1.20
Regulatory Reference
Who Should Attend
All seafarers
Training Methods
Course provided by a mixture of lecture, case studies, exercises and final exam.
Certification
A Certificate of Training is provided to participants on successful completion of course exam.
Course Elements
Fire Fighting Theory
On board Fire Prevention
Fire Protection Arrangements
Portable Fire Fighting Equipment
Fire Fighting Safety Equipment
Fixed Fire Fighting Systems
Shipboard Fire Fighting Organization
Shipboard Training Procedure
Firefighting drills
Related Courses & Solutions
---

400€
SCHEDULED SEMINARS Days: 2



INHOUSE /
ONBOARD TRAINING