Ship To Ship (STS) Transfer Manual
A Manual to identify the arrangements and equipment required to enable compliance with Annex I and STS guide for transfer operations.
Regulatory Reference: ICS/OCIMF STS transfer Guide, IMO MEPC 186(59), MARPOL Annex I / Reg. 40-41 & 42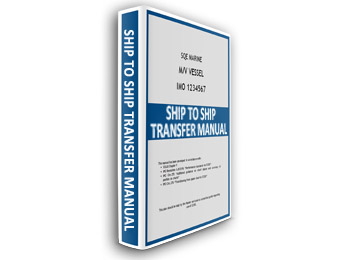 Regulatory Reference
Background
MARPOL Annex I requires that all oil tankers of 150 GT and above engaged in STS operations should be equipped with a Ship to Ship Transfer Manual. Scope of this plan is to provide guidance on how carry our STS operations. Plan is developed in line with IMO Legislation. Approval by the Administration or a Recognised Organisation (RO) on behalf of the Administration is mandatory.
Indicative Contents :
Pre-Arrival Planning
Arrival
Berthing
Cargo Transfer
Departure
List of Responsibility & Duties
STS Checklists
Record of STS Operations
Ship Specific Information
Info/Plans Required
Ship Specific Information (Questionnaire to be submitted)
General Arrangement
Capacity Plan
Anchor Handling and mooring arrangement plan
Inert Gas System (IGS) Manual
Vapour Recovery System or other VOC control systems drawing
Benefits
Master will have a guidance with respect to Ship to Ship Transferring and the appropriate steps for conducting safely the operation
All latest legislation will be included
Procedures as per vessel specific arrangements
Detailed instructions for every step of operation and responsible personnel
Already approved by most Administrations and ROs
We will Ensure
Full compliance with national and international regulations and common marine practice
Real life documentation addressed to senior officers and crew onboard
Full integration of any client specific requirements
Full support provided after development in line with our Document Support Policy
Request Info